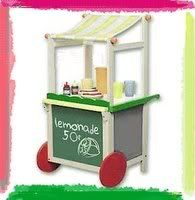 Nominate at least 10 blogs which show great Attitude and/or Gratitude! I'm honored that Peggy has found this in my blog.

• Be sure to link to your nominees within your post.

• Let them know that they have received this award by commenting on their blog.

• Share the love and link to this post to the person from whom you received your award.

The second award is The Christmas Spirit Award. I truly do have the Christmas Spirit and again, I'm honored that Peggy has found this here.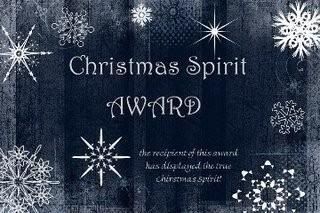 I love Christmas. It's truly one of my favorite days of the year. Twice a year there are occasions to honor Christ, Christmas and Easter. One His birth, another His resurrection from the dead. I continued to be amazed by His grace.
Aside from honoring our Savior, there are 5 other things I love about Christmas.
1. Spending time with family. I feel the love!
2. Riding 4 wheelers with my cousins. I know! I'm always the passenger!
3. The food - it's always wonderful. Food just tastes better at Christmas!
4. The gift giving time. It's always fun to find a presents I think they will enjoy and I'm always grateful for the gifts I receive.
5. Steve reading the Christmas story of our Savior's birth form the Luke 2 before bedtime. 17 years and counting on this tradition.
Here are the rules for this award.
You must be a true Christmas lover to receive this award.
The person to whom you give the award must also be in love with Christmas.
You must link back to the person who gave you the award.
You must list 5 things that you love about Christmas. If you can't limit it to 5 things, then keep going till you run out of space!
Pass the award along to as many people as you like. [emphasis mine because you know I love these limitless ones]