I'd like to say thanks to her. She has been a true blessing to me. From one chronically ill friend to another, she has been a true blessing in my life. Michele is so inspiring and encouraging and I'm so glad we met through blogging! I'd love to share it with all of you who read my blog, because you are a true blessing to me. Snag it and share with others who have been a blessing in your life, please! We must continue to encourage and uplift others. It's such a good feeling to hear a kind word from someone, to know that you believe they are a blessing in your life. I know how much it lifted me up, and I love sharing the love with others!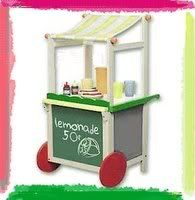 This award is such an inspiration to me. The Lemonade Award is given to bloggers who have shown great attitude and/or gratitude. How special this makes me feel! Melissa is such an inspiration to me as she shows both on a daily basis. She's precious! I have received this award before. You can read about it here. Each of you show a great attitude and gratitude, so I'd like to share this award with you. Leave me a comment and spread the love to other bloggers as well. Thanks, Melissa, for such a sweet award!
Here's something I else I saw on Michele's blog, too. Her word was fearless. Mine was hope. Hope is essential in my life, and I thought this was a fun little survey thing to do. It's pretty accurate for one of those blog surveys.
Your Word is "Hope"
You see life as an opportunity for learning, growth, and bringing out the best in others.
No matter how bad things get, you always have at least a glimmer of optimism.

You are accepting and forgiving. You encourage those who have wronged you to turn over a new leaf.
And while there is a lot of ugliness in the world, you believe that almost no one is beyond redemption.