Awards Day

Darlene from Everything to Me aka Puff's Pocket has gifted me with a great award! I'm feeling pretty awed and humbled by it. Thank you so much for sharing the love, Darlene! You are a jewel and I love your blog. It's always a treat to peek in and see what's on your heart. I'm simply amazed that you'd consider me for this award.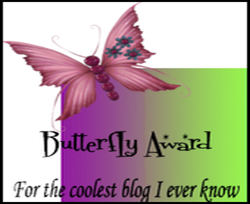 Denise from Shortybear's Place
has also gifted me with some more awards! I feel so honored and blessed by her. She has a heart that is bigger than the world and it just oozes love (and spoils me rotten)! Thank you so much for each of these awards, Denise. They keep me humble and blogging for the Lord. I appreciate each and every one of your comments. You are such an encourager and are so full of compassion and wisdom. You mean the world to me.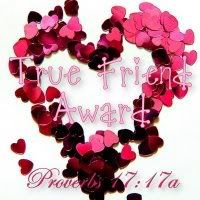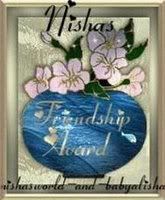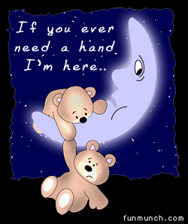 I'd like to pass these awards to the most regular readers of this blog. You know who you are. You are faithful to comment regularly and spur me on toward growth in Christ. I love your blogs because I find great encouragement and friendship there. Love lives in your blogs through Christ our Risen Savior, and I rejoice that He has connected us through this blogosphere. When you've picked it up, leave me a comment.....